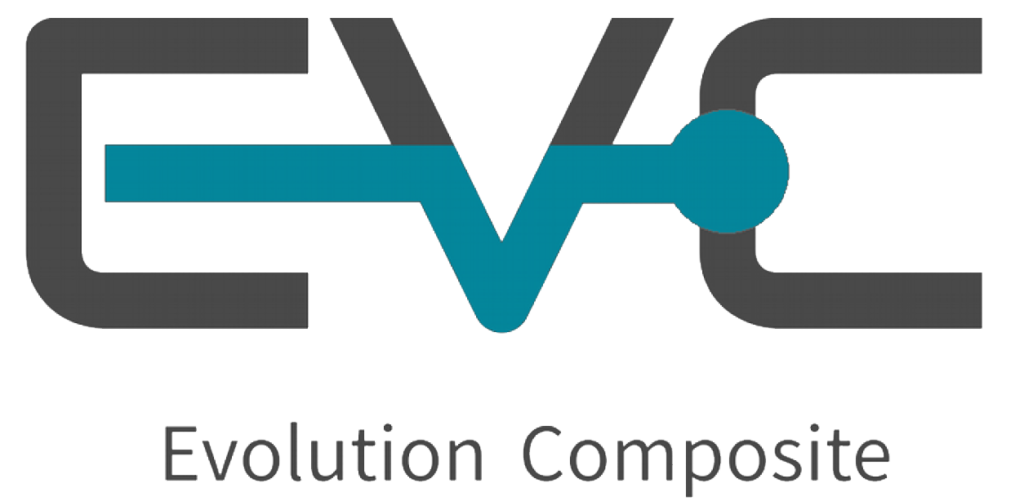 Patent application
Evolved composite plating by applying NDCO dispersion technology
"Nano diamond composite plating" technology with excellent sliding properties
Patent No. 5435477
EVC-Ni: Solid lubricant composite electroless NiP specialized for sliding and accuracy without lubrication
Special solid lubricant combined with electroless Ni-P
Demonstrates sliding properties superior to DLC under no-lubrication conditions
Provides high film thickness accuracy and excellent sliding properties regardless of the shape of the material.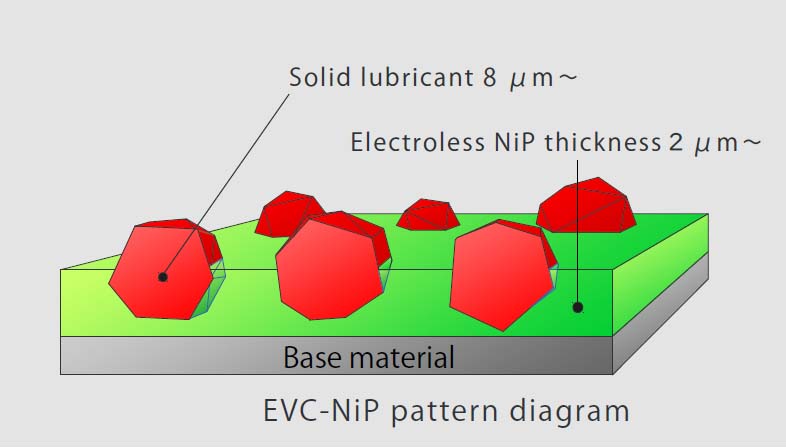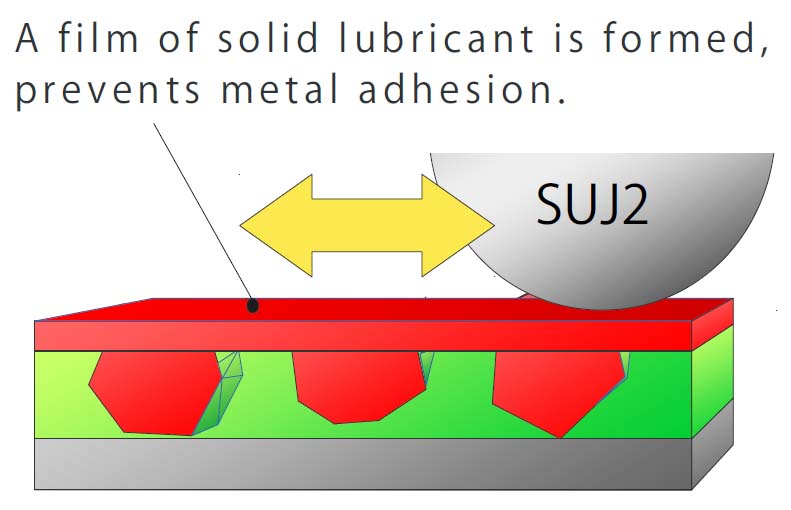 Surface treatment
surface treatment side
Specific wear amount
(mm3 /Nm)
The other side
Specific wear amount
(mm3 /Nm)
EVC-Ni P
0
0 No wear
DLC 
0
1.09E-08
EVC-Ag: Composite Ag plating with excellent low friction, high durability, and conductivity for electrical contacts
Forms a highly conductive lubricant film during sliding
Compared to hard silver, the coefficient of friction is 1/5 and the durability is 5 times longer.
Excellent electrical properties comparable to hard silver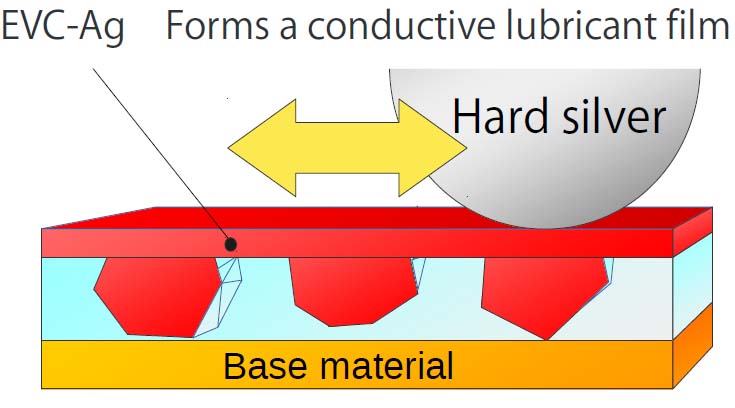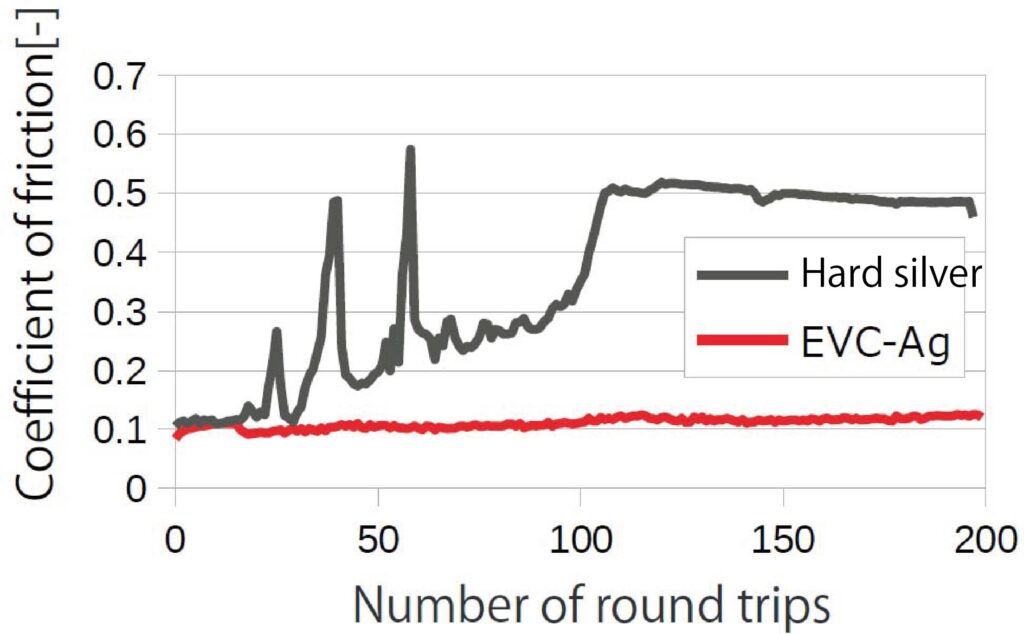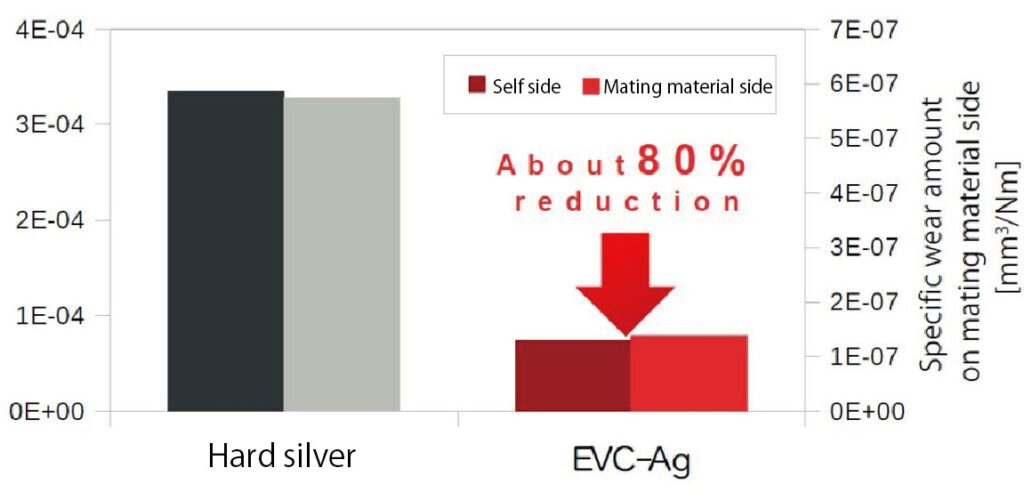 Fields expected to be applied
Electrical contact parts such as charger connectors for EVs and switches
EVC-Ni: A new option to replace precious metals Highly conductive composite nickel plating
A new option for plating electrical contacts to replace gold, silver, and other precious metals.
Low cost compared to precious metal plating
Higher conductivity than conventional nickel plating (more than 500 times that of our company)
Higher durability than precious metal plating (3 times harder than hard silver)
High sliding properties due to solid lubricant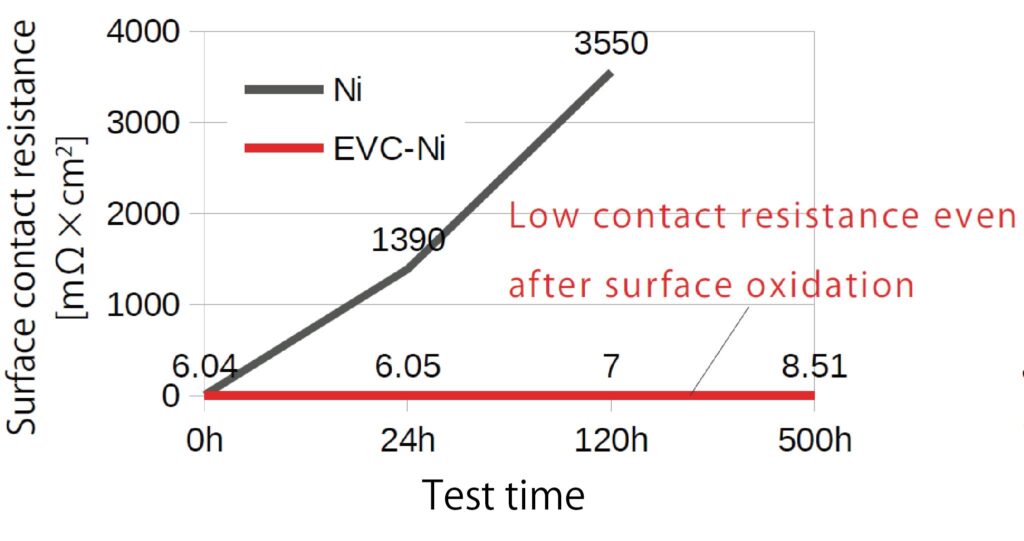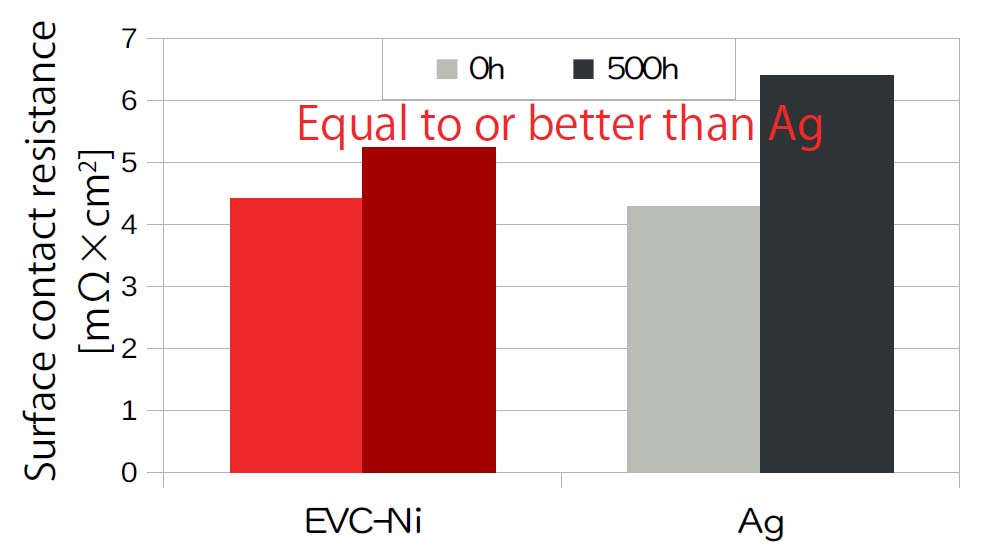 Contact for "EVC"
<New Business Development Division>
Tel : +81-778-51-5000 → 9 → Extension number 317
Fax : +81-778-51-4710
Person in charge : Mr. Osada
E-meil : Takuya_Hisaka@eyetec.co.jp